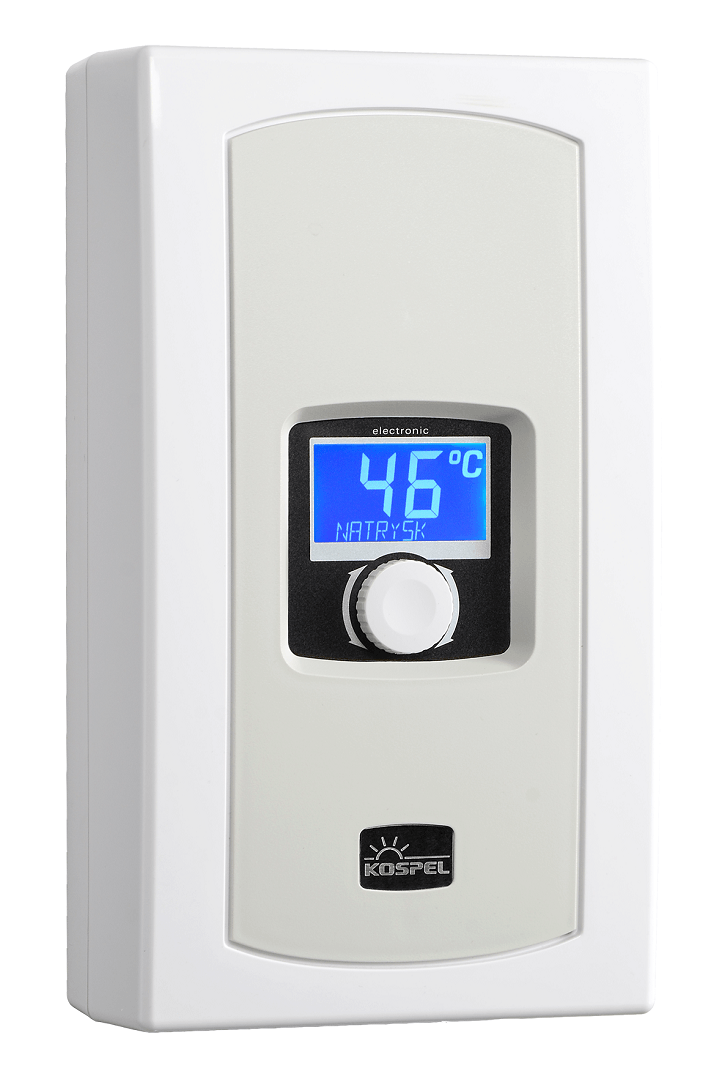 Electric water heaters
Electric instantaneous water heaters
The main advantages of this type of devices include versatility of installation and low costs. Due to their small size, flow heaters can be installed almost anywhere, but it is recommended that they are located close to water drawing points. These devices are characterized by simplicity of construction and relatively cheap, in comparison to capacitive heaters or central heating boilers. The principle of operation of the instantaneous water heater is as simple as its construction. After unscrewing the tap, the heater together with the water circulation is started. When activated, water flows through the heater where it is heated to a suitable temperature. Electricity is taken up only when the tap is unscrewed. This type of equipment is used in the case of low hot water demand.
Electric instantaneous water heaters
Capacitance heaters have a built-in water tank, which means that they are larger in size than flow heaters, which means that they are usually installed in separate rooms. The main advantages of these devices include constant access to hot water and the possibility to use it in several places at once. The whole process focuses on heating and storing water. Water in the capacity heater is heated in a pressure tank. After setting the appropriate temperature, the thermostat switches on the heater each time the temperature in the tank drops below the set temperature.