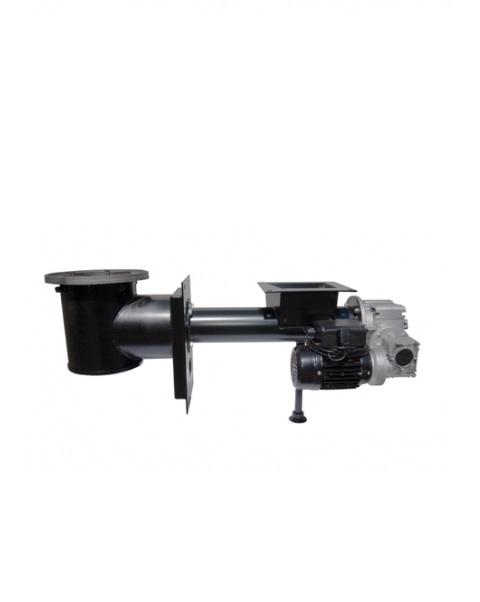 ROTARY
BURNER
The burner, referring to the construction of the ROTARY BURNER, is also equipped with a furnace with a rotary rhetorta. The movable element of this construction is a toothed rim, which, thanks to its rotational force, breaks down the burnt fuel, making it easier to remove it from the fireplace. The feeder is driven by a Nord geared motor.
The fuel intended for combustion in ROOT BURNER is coal, assortment: eco-powder and dust, with a granulation of 0-25 mm and pellets with a granulation of 6-12 mm.
The burner is available in capacities of 17-75 kW.