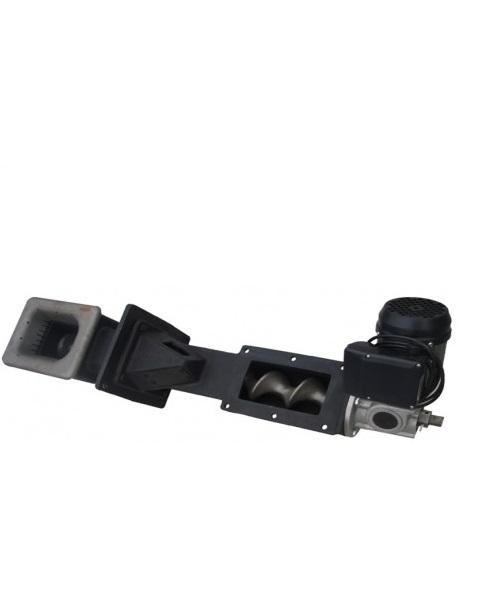 CAST IRON
BURNER
Retort burner made of cast iron, equipped with a screw feeder. This construction allows the use of a wide range of fuels in the form of loose and granulate. The burner has been recently reconstructed, which results in the possibility of using difficult fuels, which form sintering in the furnace. The screw feeder is made of ductile cast iron, while the burner construction uses grey cast iron. This procedure is purposeful and prevents corrosion. In addition, cast iron reduces the noise of the feeder operation and reduces the transmission of vibrations to other elements.
The fuel intended for combustion in CAST IRON BURNER is coal, assortment: peasant and dust, with a granulation of 0 – 32 mm. Moreover, the burner is perfect for burning fuels such as pellets, chips and cereals.
The burner is available in capacities from 10 to 75 kW.